Triple Threat II Seminar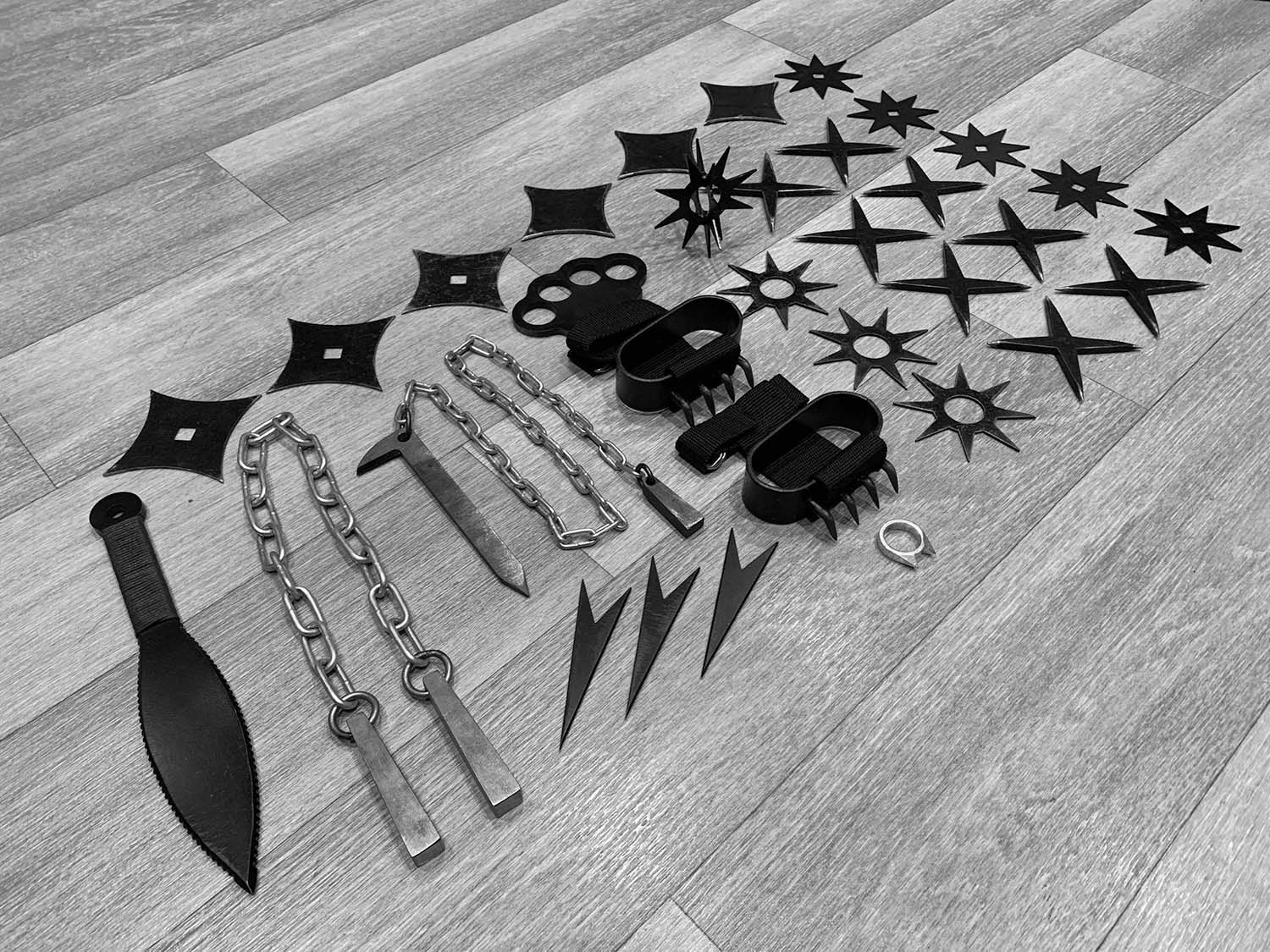 On the 13th / 14th November 2021 in Rugby we are running Triple Threat II.  If you missed the first, three instructors came together over 2 days and ran a workshop covering some of the lesser seen Japanese martial arts.
Well we are back.
Hosted by Jamie Seal, Tommy Joe Moore and Jason Hulott this weekend seminar will look at a variety of traditional Japanese weapons and modern combatives.
Jason Hulott is a highly respected Japanese and Medieval sword instructor and will be teaching Eishin Ryu Battoho and Musō Jikiden Eishin-ryū 無双直伝英信流 or 無雙直傳英信流. Jason will be covering the Okuden Waza from Eishin Ryu Battoho, Paired Kumitachi, Tameshigiri and Tanjojutsu.
Jamie is a well known Ninjutsu (Bujinkan Budo Taijutsu) instructor based in Rugby and will be teaching Kukishin Ryū (九鬼神流) Tessen (War Fan) and Kusarifundo (Weighted Chain).
Tommy Joe Moore is a highly respected martial artist and well known author of books like "Bartitsu – Scientific Street Fighting For Ladies And Gentleman" and "The Shanghai School Of Streetfighting". Tommy will be teaching a mixture of modern combatives, Bartitsu, Street Sumo and the use of the Yawara.
This seminar will be an excellent opportunity to learn how to use a variety of traditional weapons safely under three extremely experienced instructors over two full days!
Find out more: https://fb.me/e/HTbdRLXc
< BACK